TECDIS 2728
The new generation of the all-in-one TECDIS experience.

A powerful computer enclosed inside a 27 inch display; The TECDIS 2728 is a full-featured ECDIS.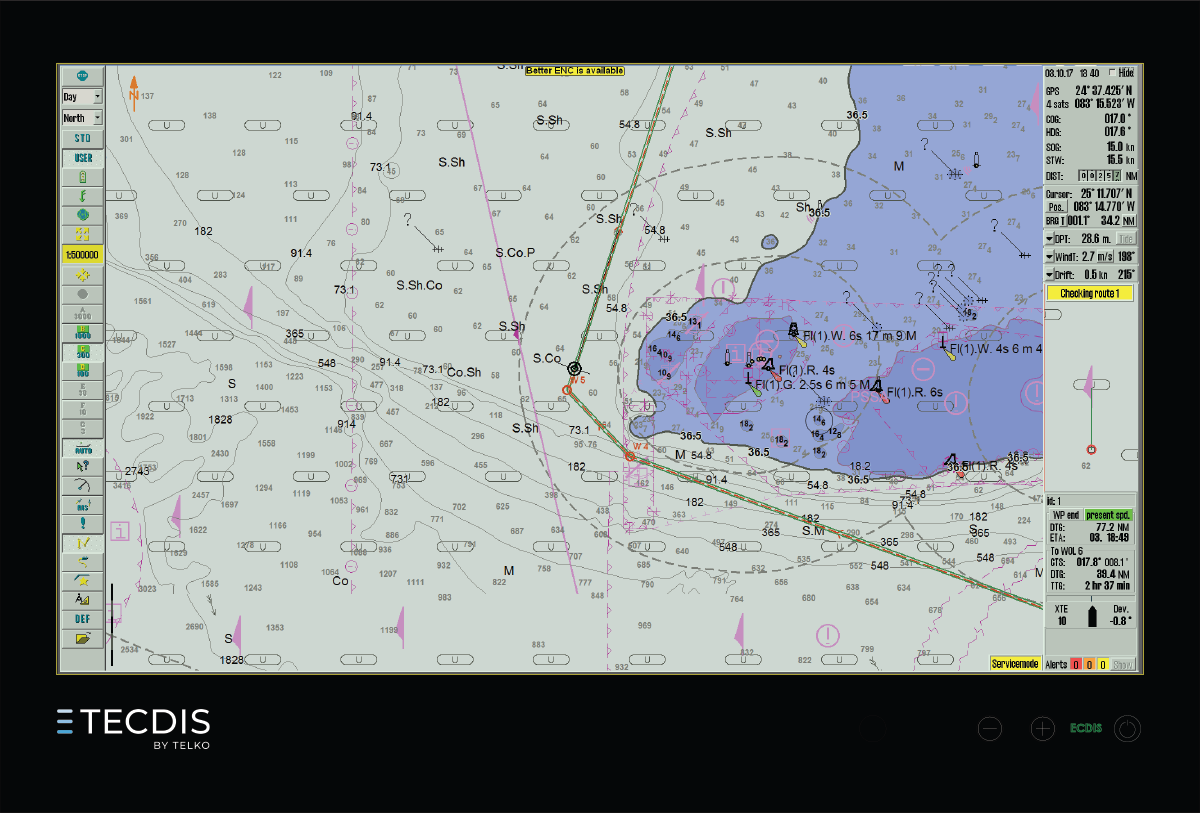 TECDIS 2728 combines our TECDIS software with a great all-in-one monitor and processor.
With a gorgeous 27 inch display, powerful Intel Core i5 processor, 8 isolated COM ports and a dependable and fast SSD.
TECDIS at a glance
First released in 2004, and kept up to date with regular updates and upgrades, all for free
Can trace it's roots back to the first TELchart developed in 1994.
Designed in Norway, with input and feedback from users and Telko Ambassadors.
Technical Specifications
Integrated 27-inch monitor with Full HD resolution
Intel Core i5 processor
Windows 7 32-bit operating system
8 GB RAM
8x NMEA ports with phoenix connectors for easy installation
1x RS232/422/485 COM port for
2x USB 2.0
2x USB 3.0
150 GB SSD drive
Detailed specifications and technical drawings