TECDIS 2424
A compact solution with a gorgeous display. In TECDIS 2424 you get a processor and display in a single unit, perfect for retrofit and vessels with limited free space on the bridge.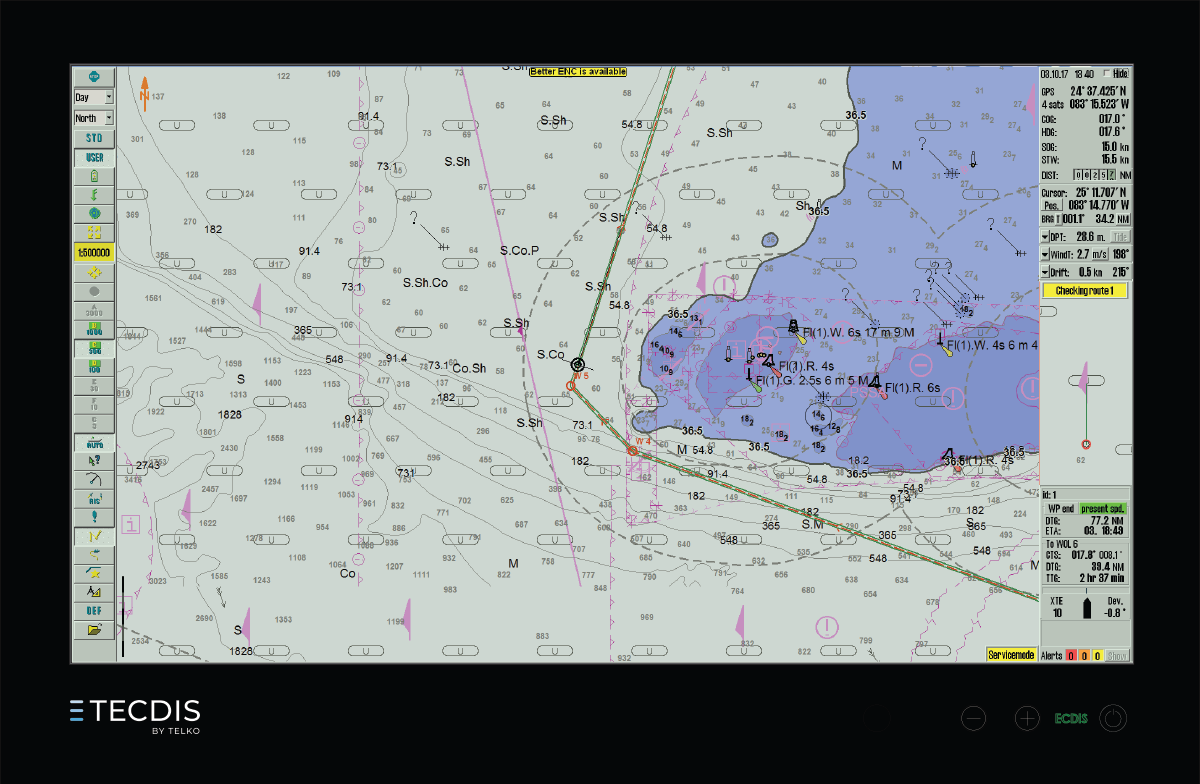 TECDIS 2424 combines our TECDIS software with a great all-in-one monitor and processor.
At 24 inches diagonally, the monitor is a great size to experience TECDIS. As all the components are built in to the frame of the monitor, valuable space inside your bridge console is saved, making this unit ideal for retrofit and smaller bridge consoles. The all-in-one design also means that you can keep costs down, as you don't have to invest in a separate monitor.
TECDIS at a glance
First released in 2004, and kept up to date with regular updates and upgrades, all for free
Can trace it's roots back to the first TELchart developed in 1994.
Designed in Norway, with input and feedback from users and Telko Ambassadors.
Technical Specifications
Integrated 24″ monitor with Full HD resolution
Intel Celeron processor
Windows 7 operating system
2 GB RAM
4 NMEA ports with phoenix connectors for easy installation
3xUSB 2.0
1xUSB 1.1
80 GB SSD drive
Multipower – AC and DC power can be connected, and in case of AC power loss the unit will switch to DC power, without downtime.
Detailed specifications and technical drawings