Software update: TECDIS 4.8.3.5 is released
Today, 10th of June 2020, we are releasing a new update to the TECDIS software. This brings TECDIS to software version 4.8.3.5.
This is primarily a maintenance release with fixes and improvements identified since the release of the previous version, but it also adds some new features for our TELCARE subscribers.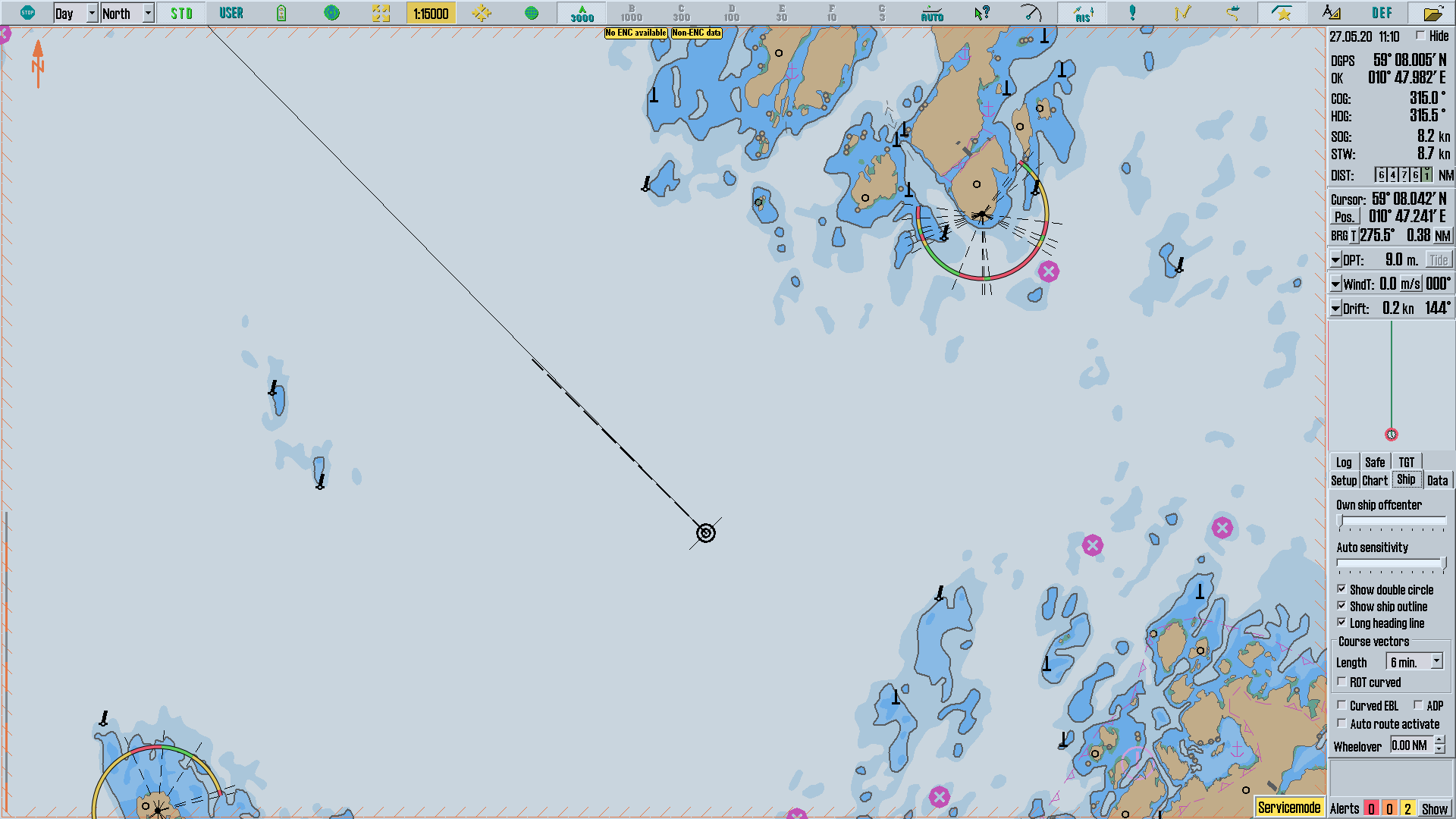 One example is Long heading line, adding an oft requested feature to TECDIS. When this new option is activated, own ship heading line extends to the edge of the chart display.
This release also adds other new features, improvements and bug fixes, that are available to any TECDIS user. Most notably we are adding dual click chart loading for the ChartWorld chart provider, further improvements to the new way of displaying the Route Monitoring during a voyage introduced in the previous version and performance improvements when operating continuously without restarts for months at a time.
Read more about the features in the TECDIS Feature Guide for this release (link below).
Best regards,
The Telko Team