TELCHART 2124
The simplicity of ECS, combined with the ease of mind a rugged, high quality maritime computer can give you.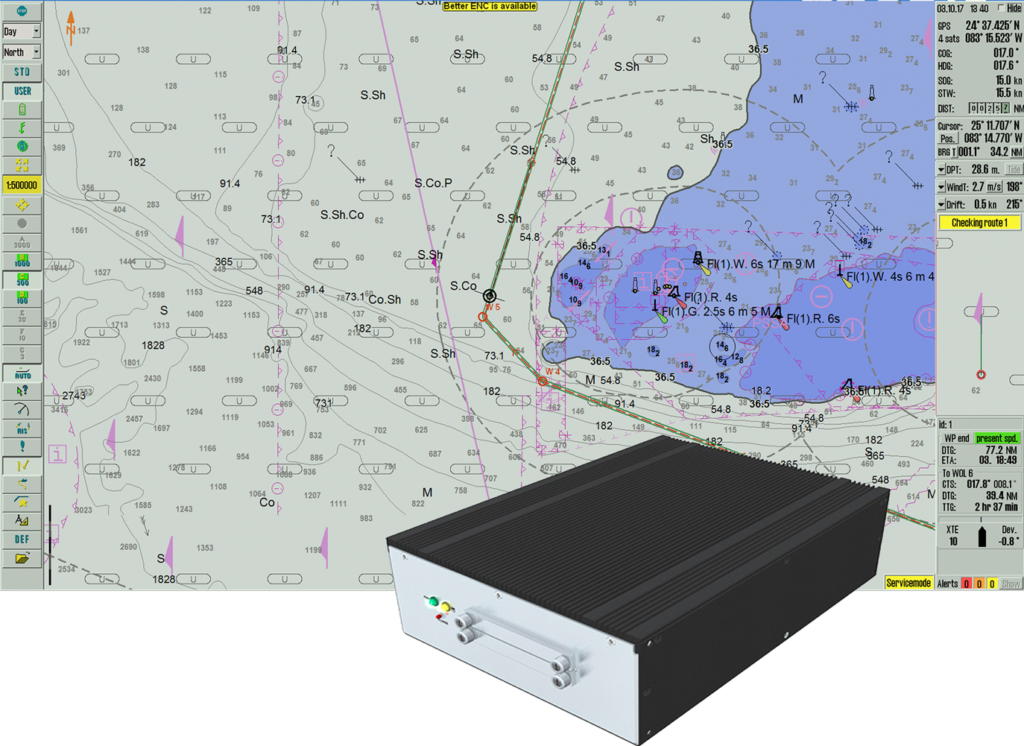 TELCHART 2124 combines the standard version of TELchart ECS software with a great performing compact computer unit. This allows for a compact ECS system, for vessels with limited space.
TELchart ECS at a glance
Based on the highly successful TECDIS platform
Designed in Norway, with input and feedback from users and Telko Ambassadors.
Technical Specifications
Windows 7 Pro 32-bit, English
Intel Celeron 3955U 2Ghz processor
Intel Skylake U chipset
Intel HD 520 graphics
4 GB RAM
150 GB SATA SSD (approx. 120GB free) in a removable disk bay
Power Supply
Multipower – 115 to 230 VAC, 50 ~ 60 Hz + 24 VDC
50W Power cons. max
39W Power cons. typ.
Maximum external USB power load is 10W
Ports
1x DVI-I
1x DVI-D
1x Displayport(DP)
4x RS422/485 isolated com ports, on phoenix 5-pin connectors
4x 10/100/1000 Mbps Gigabit LAN on RJ45 connectors
4x USB 2.0 (type A)
4x USB 3.0 (type A)
1x SD card slot
Detailed specifications