Introducing

Electronic Record Books
TELSCOPE Release 1:
Electronic Logbooks
Deck Log
Radio Log
Garbage Record Book
Ballast Water Log
Checklists
Static Checklists
Special orders/Night orders
Reporting tools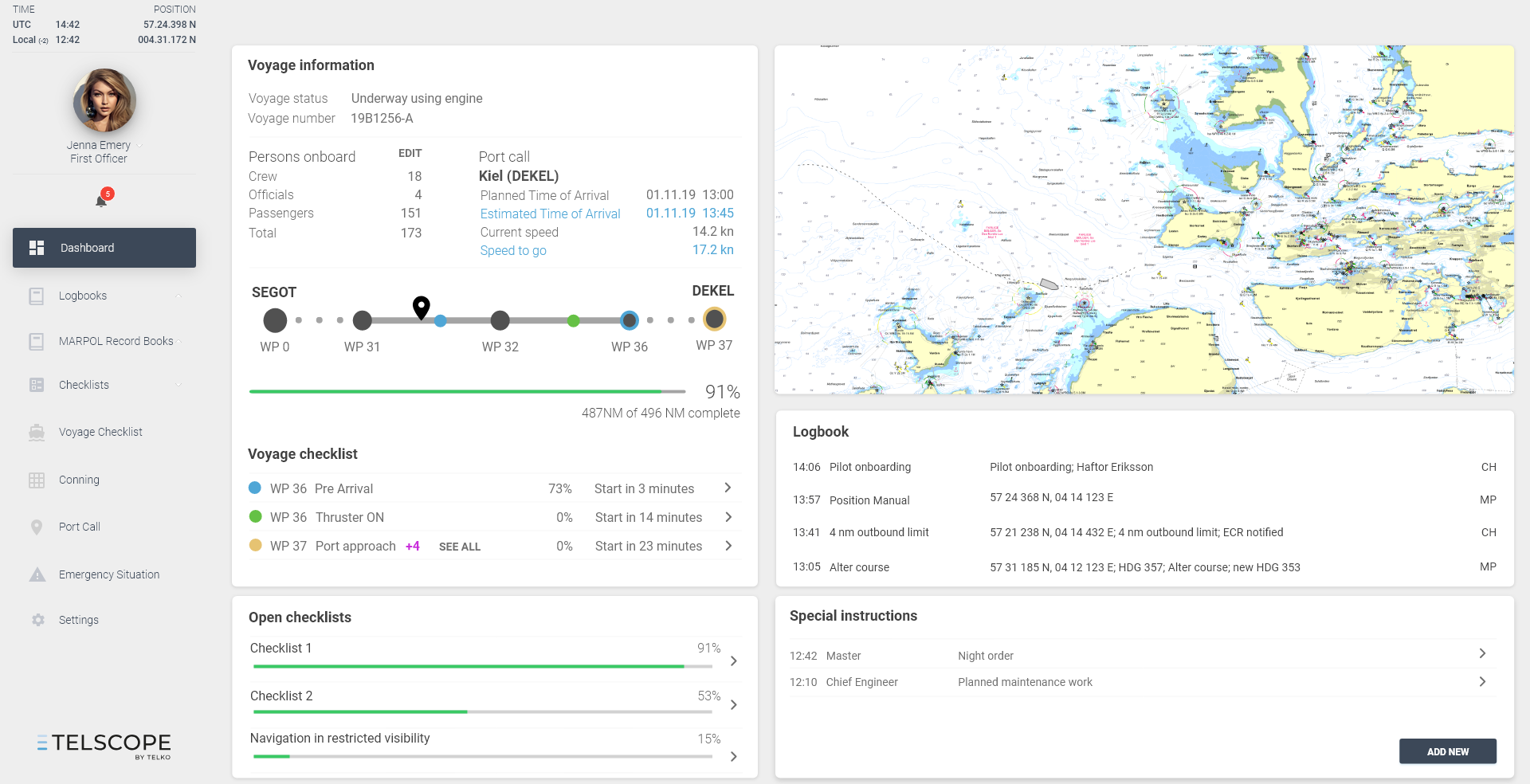 SYSTEM OVERVIEW
On Board Data Collection

Navigation sensors

Automation system

Bridge equipment

On board Data Storage

Secure database

Backup on board and on shore

Ship-Shore Synchronization

Secure

Smart data transfer

API

All data can be shared

3rd party apps

TelScope Web Application

Available on any browser

Responsive design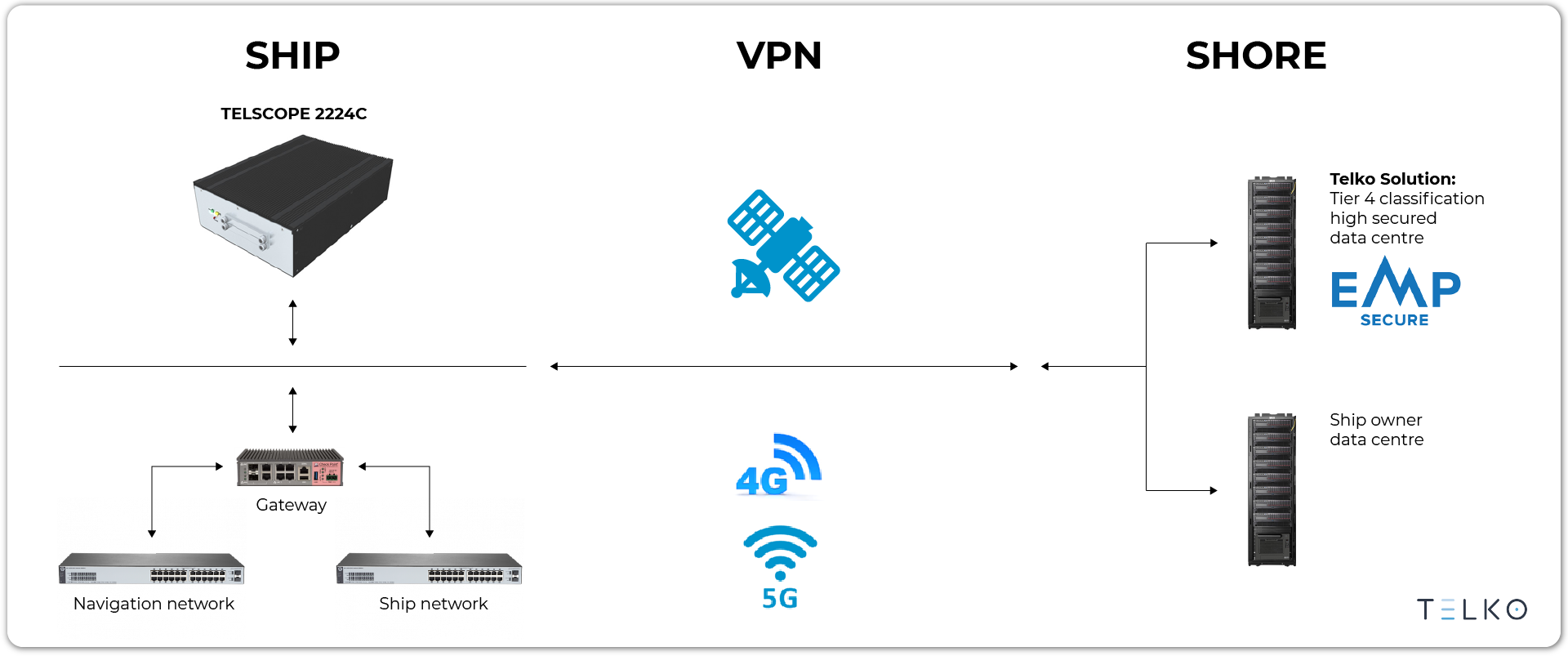 NIGHT MODE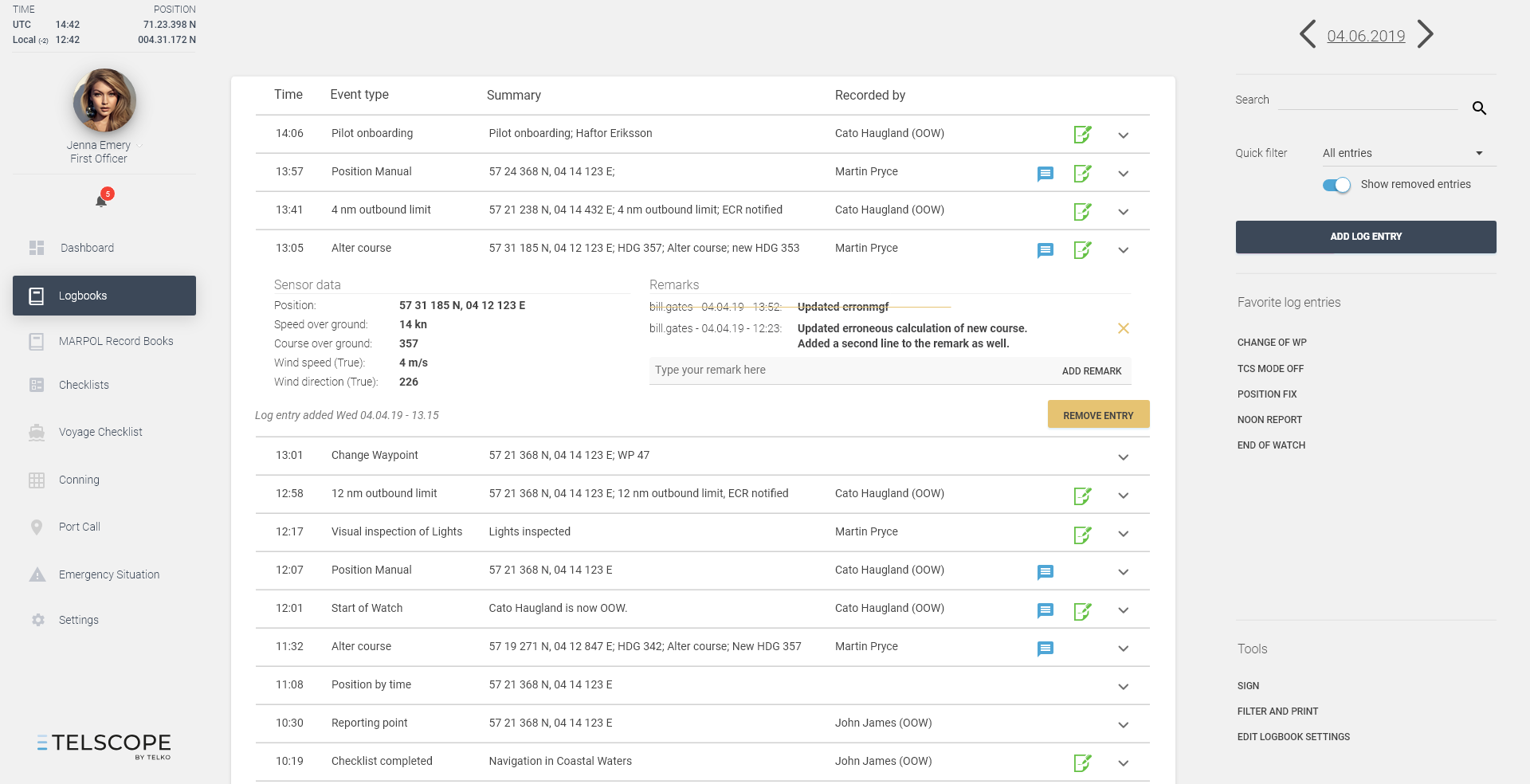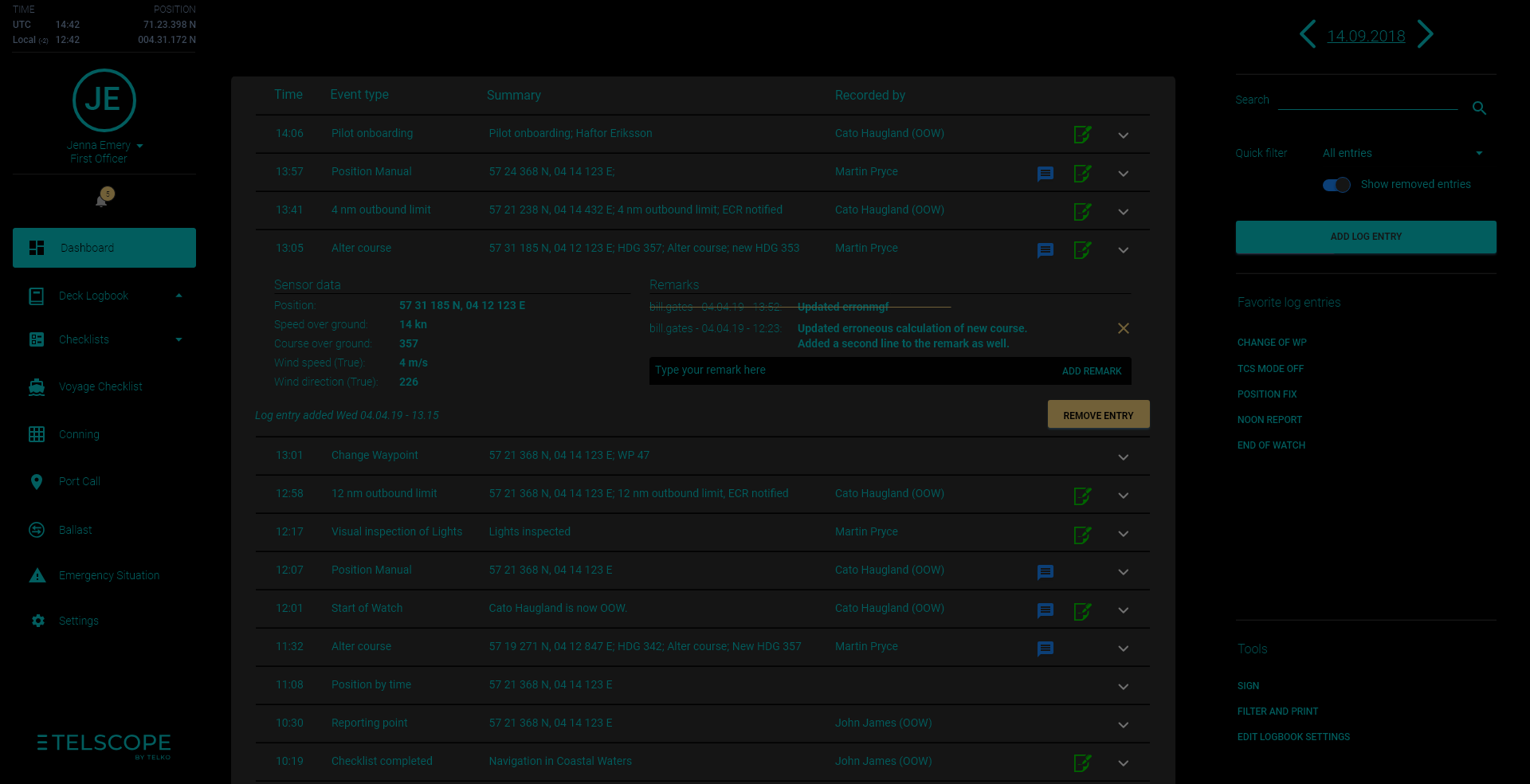 Night Mode in TelScope is based on our certified TECDIS and TELconning software solutions.
HARDWARE SPECIFICATIONS
TelScope 2224C is the standard unit shipped with TelScope. It is a multipurpose unit, and contains all necessary hardware to run a ship-installation of TelScope.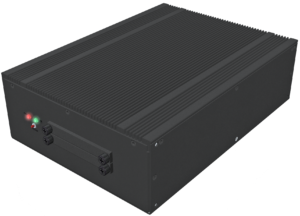 OS
Ubuntu 18.04 LTS
Cyber security

VPN
Active Wireless Protection

Web Browser
Chromium
Processor
Intel Skylake U
RAM
4GB
Storage

Dual 250GB Intel SSD in removable drive bays
32GB SD Card for system settings

Network
2x RJ 45 LAN connections
COM
4x RS422 ports
USB
Only essential connections are allowed for Electronic Record Books
Power
Multipower

110-230V AC, 24V DC and PoE
Automatic fallback without downtime
39W power consumption

Environment

Fanless and silent
IoT enabled

Chassis

Two units can fit side by side in a 19″ rack
3U chassis height

Other
IEC 60945 approved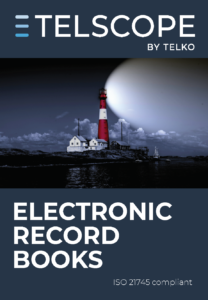 Open brochure