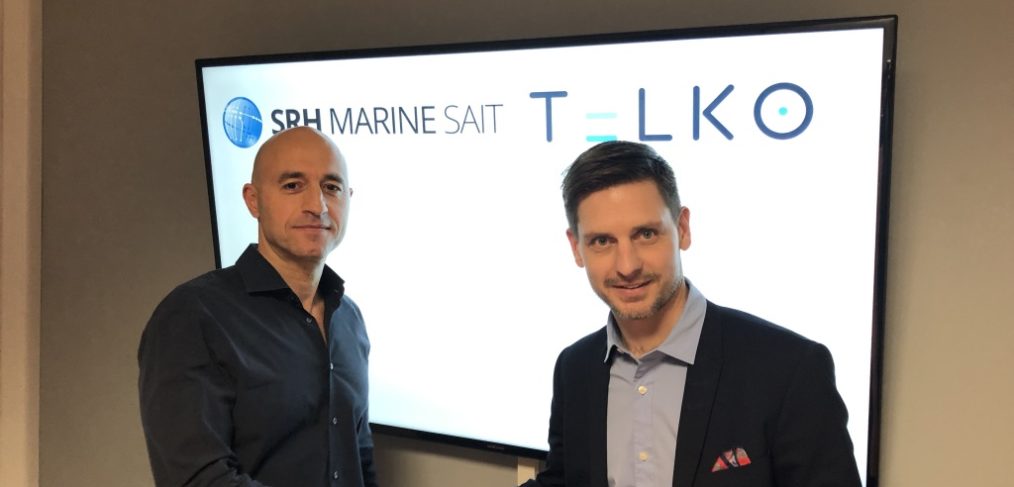 We are proud to announce that Telko and SRH Marine SAIT in Greece have signed a Distributor agreement. Our strong cooperation will lead to new business in Greece and Cyprus.
About SRH Marine SAIT
SRH Marine Electronics S.A. is a well-established company in the maritime market offering full services on sales, technical support and training for Navigation, Radio communication, Automation, Spares, Retrofit, Repairs, Safety and other marine equipment.

SRH is supported by a global network of well-known manufacturers and service suppliers, authorized by all major classifications. By maintaining quality, integrated solutions, reliable products, variety of services, experienced and trained personnel, time-efficiency and competitive prices, SRH holds today a long and growing list of satisfied customers worldwide.

SRH's core values are based on the commitment to employees through their personal empowerment, the optimum and flawless customer service, developing and maintaining value-added partnerships.

Strategic alliances with some of the most important companies in the maritime market and steadily incorporated branches in all over the world will keep SRH committed to staying ahead of the game and providing a pro – active service to its customers.
(quote from srhmar.com)
About Telko
From our offices in Færder Technology Park on the east coast of Norway, we have delivered more than 6.000 Electronic Chart Display and Information Systems (TECDIS) worldwide.

More than 25 years in the North Sea have given our ECS and our TECDIS a significant position in this area.

Safe Navigation, the high value of free software upgrades and support,  as well as our recognized TECDIS user interface is appreciated as "the North Sea standard" by navigators.

Our activities with our distributors and dealers, and our close cooperation with the users of our ECS & TECDIS has provided the company with knowledge and experience for further investment in the International Maritime Market.